Facebook Viral Photo editing 2020
---
---
In this post, I will show you how you can have Facebook Viral Photo editing 2020. Nowadays you must have noticed that it won't scratch type image filter is being trended in social media as well as on Facebook, peoples are wondering how to create this type of effect in their smartphones.
After reading this post and passing through this counter tutorial you can also able to do this effect in your smartphone only in some minutes. Yes, this effect is super cool to see and super easy to do.
Just follow my instruction and the steps I have provided to this blog post I can ensure that you will be able to to create this effect in your photos.
---
Follow the steps:
1) Download the Photolab APP
First of all, you have to open your Play Store account and search for and photo editing application called photo lab I am providing you the download link of the photo lab app you can directly go to this page by clicking here.
After that, you will find an option install touch on the install button available beside the photo lab application icon.
After that, it will start downloading, the Apple download as per your internet speed.
This software will consume 57 megabytes from your internet data. After downloading this application you will found to option uninstall and open. You have to touch on the open button to open the current application.
2) Open the APP
After opening the application you will find the photo lab icon in the splash screen of this application. After that, you will find three options at their navigation bar called top, trending & recent.
Next, you have to take on the trending section available in the upper navigation bar.
3) Select the viral filter from Trending Section
you will find various types of filters in the trending section where you can also find the trending filter for that we are writing this post for sharing you this tutorial. Just tap on that filter from that trending section.
4) Select your desired photo
It will ask you to choose a picture from your gallery. Choose whatever picture you want to edit with this filter effect.
5) Tap on the green arrow
Now you will find a button with a green circle with a white arrow. Just tap on that green button and you will see e the processing for this effect will start automatically.
6) Your primary output is ready
Your primary output will be ready within a few minutes or a few seconds depending on your mobile processor or speed. If you found that the primary output is completely ok then you can leave the tutorial from here.
But you can see if there are some portions which are not selected like the picture we have provided below you have to move to the next steps mentioned below.
7)Tap on the Mask icon:
If you have any area unselected tap on the mask icon ( left side of the share button) where you will find the tools to select your desired area.
8)Delete the areas selected extra
Now gently delete the areas in which you have selected extra by mistake. And habit clean and smooth selection of the subject.
9) Now your final outcome is ready
Now here is your final outcome tap on the green tick button to share your picture with your friends and family.
---
If you love this post and if this tutorial I was helpful for you to properly understand how to create this effect in your images please recommend this tutorial to your friends who really want to create this effect but not finding a proper guide. I hope this tutorial was very much informative for you. But if you face any kind of problem don't hesitate to comment down below. We always try our best to help you as soon as possible.
---
Download the APP From Here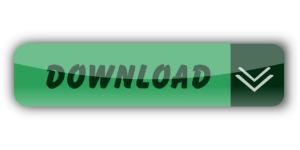 ---
Watch the Full Tutorial Video
---