Download Adobe Photoshop CC 2020
In today's blog. We will discuss how we can download Adobe Photoshop CC 2020. I must recommend everybody to download the latest version of Adobe Photoshop as in the latest version of Adobe Photoshop, which is Adobe Photoshop 2020.
We have lots of features like Object selection tool. In some other beautiful features that we don't have the previous versions and We have a separate video on. The updates we received on the latest version of Adobe Photoshop.
If you are a beginner in Adobe Photoshop and want to learn the basics of photo editing in Adobe Photoshop. Follow our tutorial on our YouTube channel which is free for all and anyone can access the video at no cost.
In the playlist, we have explained everything that you just need to know if you are starting your journey for your career in photo editing or designing. Not only that you will receive time to type free photo editing resources and stuff that you will need while learning.
Steps to download Adobe Photoshop CC 2020 :
1) visit the adobe.com website you can go to that Adobe creative cloud site.
2) Then find Adobe Photoshop from that site you will find the logo of Adobe Photoshop and after clicking on that logon you will redirect to the download page of the Adobe Photoshop CC 2020
3) Here if you don't have an Adobe creative cloud account you must have to create one Adobe creative cloud account.
4) After creating an account in Adobe creative cloud in can able to download the latest version of Adobe Photoshop. But remember Adobe Photoshop is not free it is it paid software. But you can use it for the free trial period
5) Now check how this software works and have a hand on experience on which software.
6) After that, if you can see that this is good and definitely it is. You can go for the paid person of Adobe photoshop creative cloud.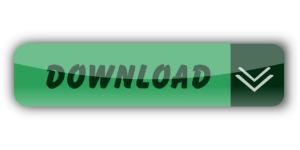 Or join Our Telegram Group for More
Adobe Photoshop

Download

Telegram Channel
Join Here: https://t.me/duttastudio
Don't forget to join our community in telegram for in other social media to receive beautiful tips, tricks, and other resources for designing and photo editing.